16hrs Blended Course
EUR € 695.00
★★★★★
270

Reviews
ISO 13485 Internal Auditor Training is for anyone that wants to be part of the team that conducts internal audits of part of their Quality Management System (QMS) based on ISO 13485.
Why Comply Guru?
CQI & IRCA Certified Training (No. 2286)
Industry-leading Blended Methodology
Delivered by Experts with Proven Expertise
More Convenient, Flexible & Effective Format
Virtual & In-Person Workshops Available
Course Overview
ISO 13485 Internal Auditor Training
Our Blended Learning Methodology is a hybrid of 6hrs of highly interactive eLearning theory modules that are completed first before attending 1-day (in-person) or 2 half days (virtual) of skills-based Live Instructor Workshops that focus on practical application in a real life context.
Available Formats:

eLearning

Virtual Learning

Face to Face Learning

Customized Learning
Pricing & Schedule
Gain an Accredited ISO 13485 Internal Auditor Qualification
Advance your knowledge and enjoy more flexibility & learning effectiveness with blended learning.
Skillnet Discount Eligible
Employed persons in Ireland are eligible for funding supports offered by Irish Medtech Skillnet. Contact us for details.
Discounted Price: €331 per person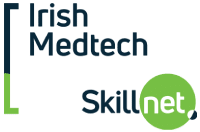 Skillnet Discount Enquiry

Virtual Workshops
Mar 11th-12th, 2024
9am - 2.30pm GMT+1
Virtual Workshops
Apr 29th-30th, 2024
9am - 2.30pm GMT+1
Need a group quote?
Contact Sales
GROUP DISCOUNT
Book 3 + Get 1 FREE
This discount cannot be combined with any other promotional offer. T&C's Apply.
Why Choose Comply Guru
About Our ISO 13485 Internal Auditor Training
Learn about how our IRCA Accredited ISO 13485 Internal Auditor Training is leading the industry for innovation & learning effectiveness
Why Choose Blended Learning
Customer Reviews
What Our Learners Are Saying
Read verified reviews from Learners who have completed this course.
4.7
Average Rating
270 global ratings
Extremely professional training - the self paced learning was interactive and you can easily go back and forth with all the content. John the Tutor was a wealth of knowledge and experience, was engaging, entertaining and inspirational. Highly recommended!

Great course, informative and interactive with a good tutor and course criteria. Was fun and engaging.

Overall, I've had a very positive experience. John was great with leading the workshops and was very knowledgeable. I think his experience is invaluable and I don't think I've ever had a course with someone that has built such a good rapport with his class. Very interactive and the self-paced modules were a good segue into understanding the theory and preparing you for the workshops.

I thoroughly enjoyed this training course. The content was pitched at the perfect level for my current situation - I learned a lot, but I also wasn't too out of my depth! John is an excellent trainer, very easy to listen to, very engaging and knowledgeable.

John was engaging, very knowledge and made the course interesting and very much an enjoyable experience.
Frequently Asked Questions
A blended learning course is a hybrid of eLearning modules and classroom modules (in-person or virtual). Each Learner is required to successfully complete interactive eLearning modules in advance of the live workshops that form the second phase of the training.
The standard license is for 90 days (3 months). Access is available 24/7 for the full 90-days even if you complete the course, you can still go back in and view the course content, but you cannot retake the assessments.
Yes, we permit transfers to a future date (s) provided the request is made at least 30 days in advance of the live workshops you registered for. No refund is possible if less than 30 days' notice is given. On a case-by-case basis, if we can accommodate a transfer at less than 30-days notice, we will but this cannot be guaranteed.
For the live workshops, we use Zoom and Microsoft Teams. Full details will be shared with Learners upon registering for the training. In our experience, Workplace IT environments' internal configurations and available software can vary (new or old), and there may be various limitations or other restrictions in place, and as such, the functionality of any Learning Management System (LMS) may be impacted, restricted and may not perform well.
Read the full technology requirements here.
Each Learner is entitled to resit the examination once if unsuccessful in their first attempt. There is a small fee applicable for resit examinations. If unsuccessful after a 2nd attempt, you will need to re-register for the full program.
Each Learner is provided with 3 attempts at each final assessment. We strongly encourage all Learners to review the course content again before each attempt (if unsuccessful on an attempt). If unsuccessful after a 3rd attempt, you will not be eligible to continue to the live workshops.
We keep our classes to 10 or 12 maximum depending on the blended course, to ensure you can enjoy breakout rooms, activities and Q&As with the Instructor and other participants.
Yes, we offer in-house training and if you have 5 or more learners that can be trained together, we strongly recommend arranging for in-house training. With this option, there is the possibility of customizing some elements of the training to your organization. Please request a quote and a member of our team will be in touch to discuss this further with you.
Once you have completed the full program, including examination (if applicable), your certificate will be available within 30 business days via your Dashboard once all examination grading has been completed & verified. To access your certificate, you must first submit a short course survey and then the certificate will be available for download/print.